The government announced an extension to the lockdown. It has been 36 days of lockdown 2.0. During this stage many poor people couldn't work. With no work there is no money and no food. In Nepal there is no unemployment money from the government.
NAG, as part of the "Covid Alliance for Nepal", has helped open isolation centers, helped with oxygen distribution for the poor and become an ambulance service for desperate cases. Whenever needed, we are there to help.
But now the biggest need is food. NAG has always given out food to the one we knew needed it in our area and in the slums. But now together with Alliance members we are managing to help so many more. We have connected with government schools and started giving family packs to the poorest families in the valley.
In the last 6 days we have given out to over 500 families that is around 2000 individuals.Each pack lasts for 10 days and costs 13 CHF.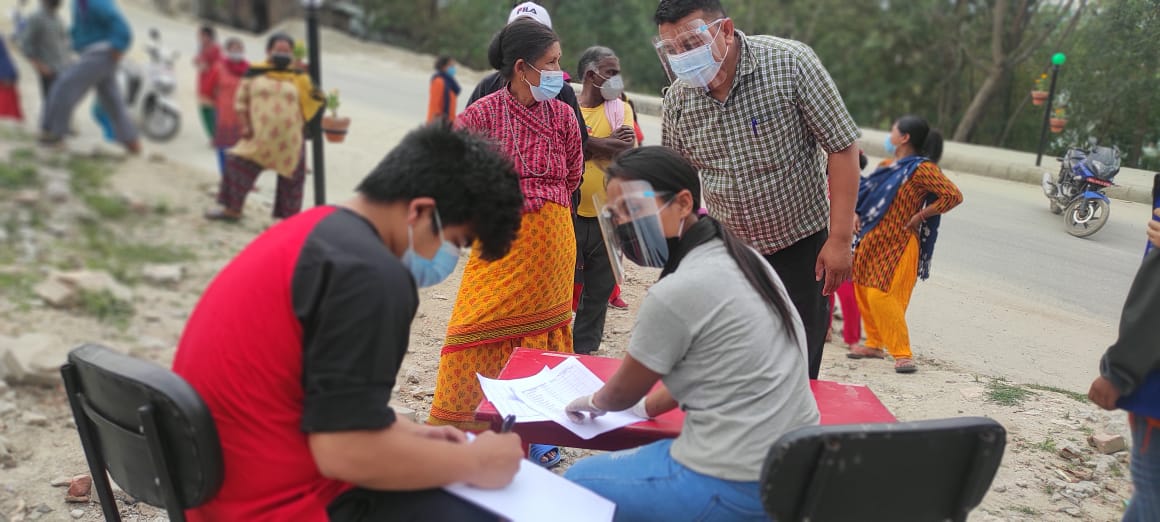 Taking notes of who got a pack
A lot of patience is needed
Weighing and wrapping up the different food