After a dificult drive, due to bad weather and bad roads, the clinic made it to Nuwakot where the people had been waiting desperatly. They checked over 200 patients. Cases ranged from minor to more serious skin problems, chest infections, high blood pressure, new babies etc..
We also gave out face masks, made by the NAG Tailoring team, and Nepali made biodegradable sanitary pads. The NAG Nurses explained and talked to the girls about their periods.
We are very proud of the amazing NAG clinic team!!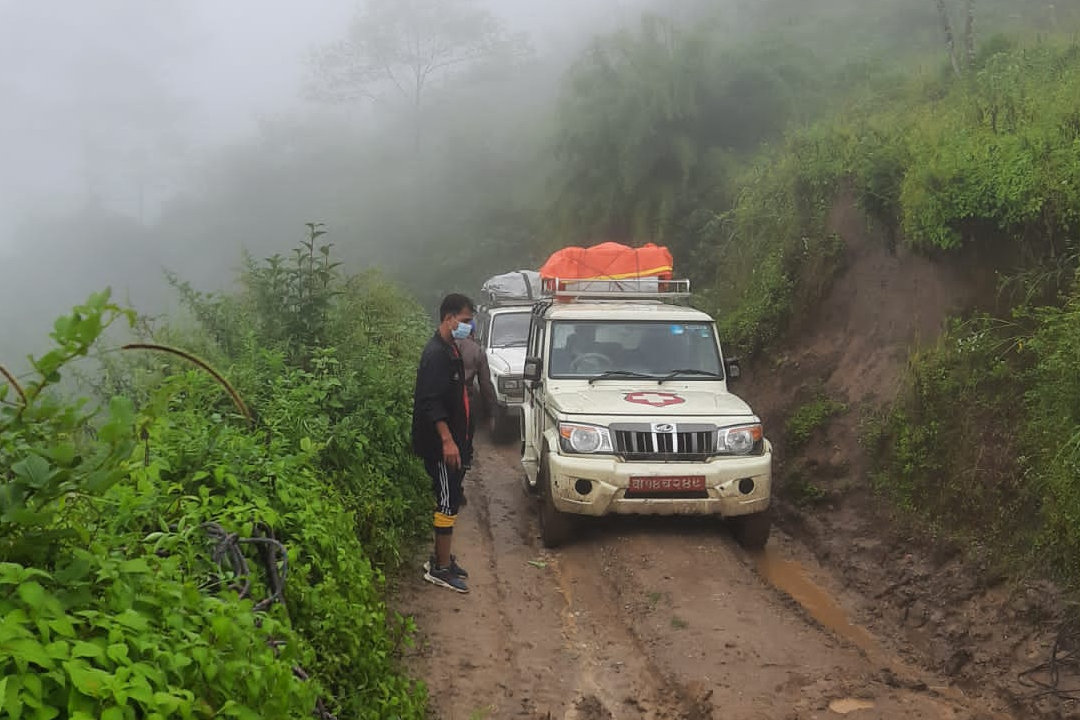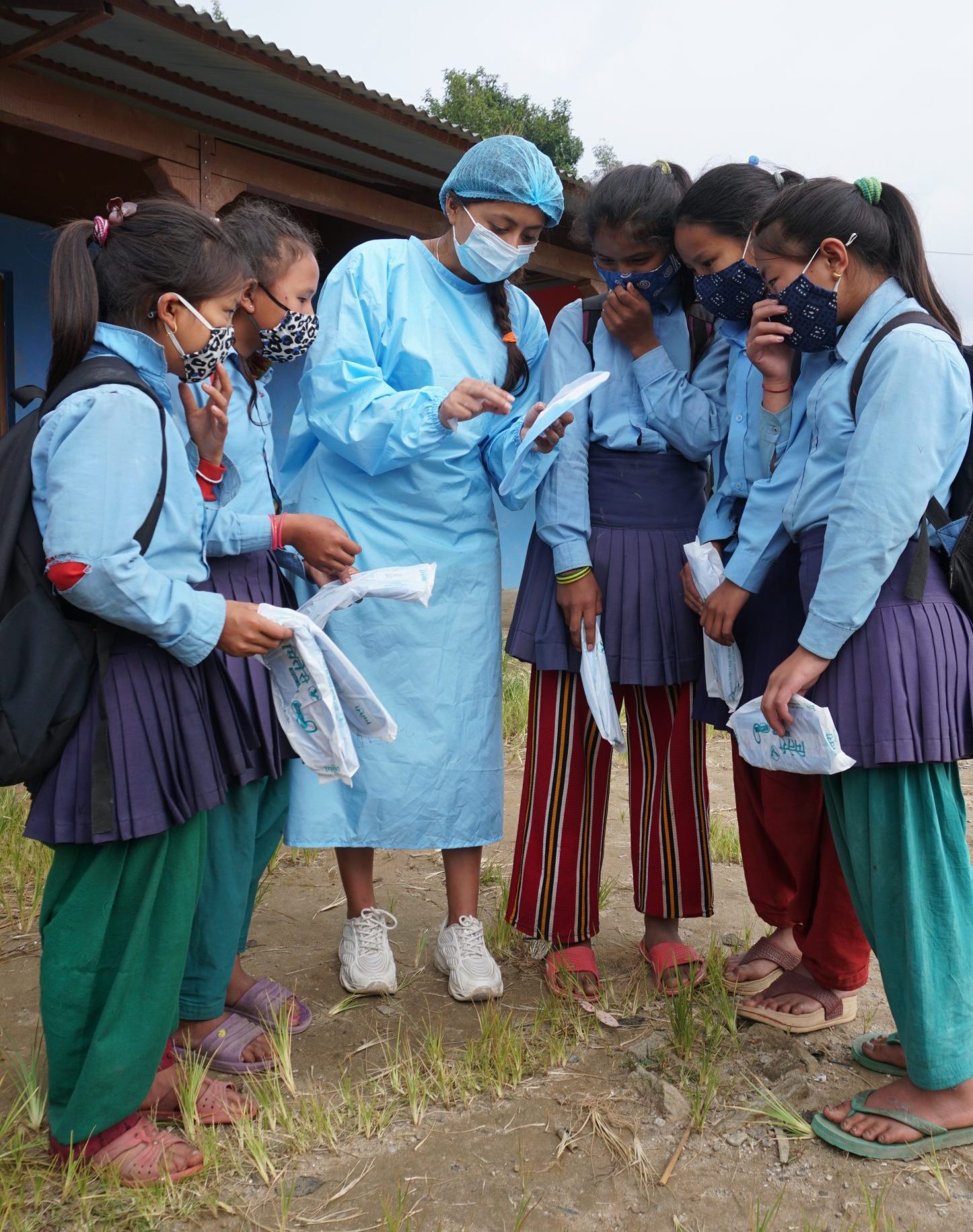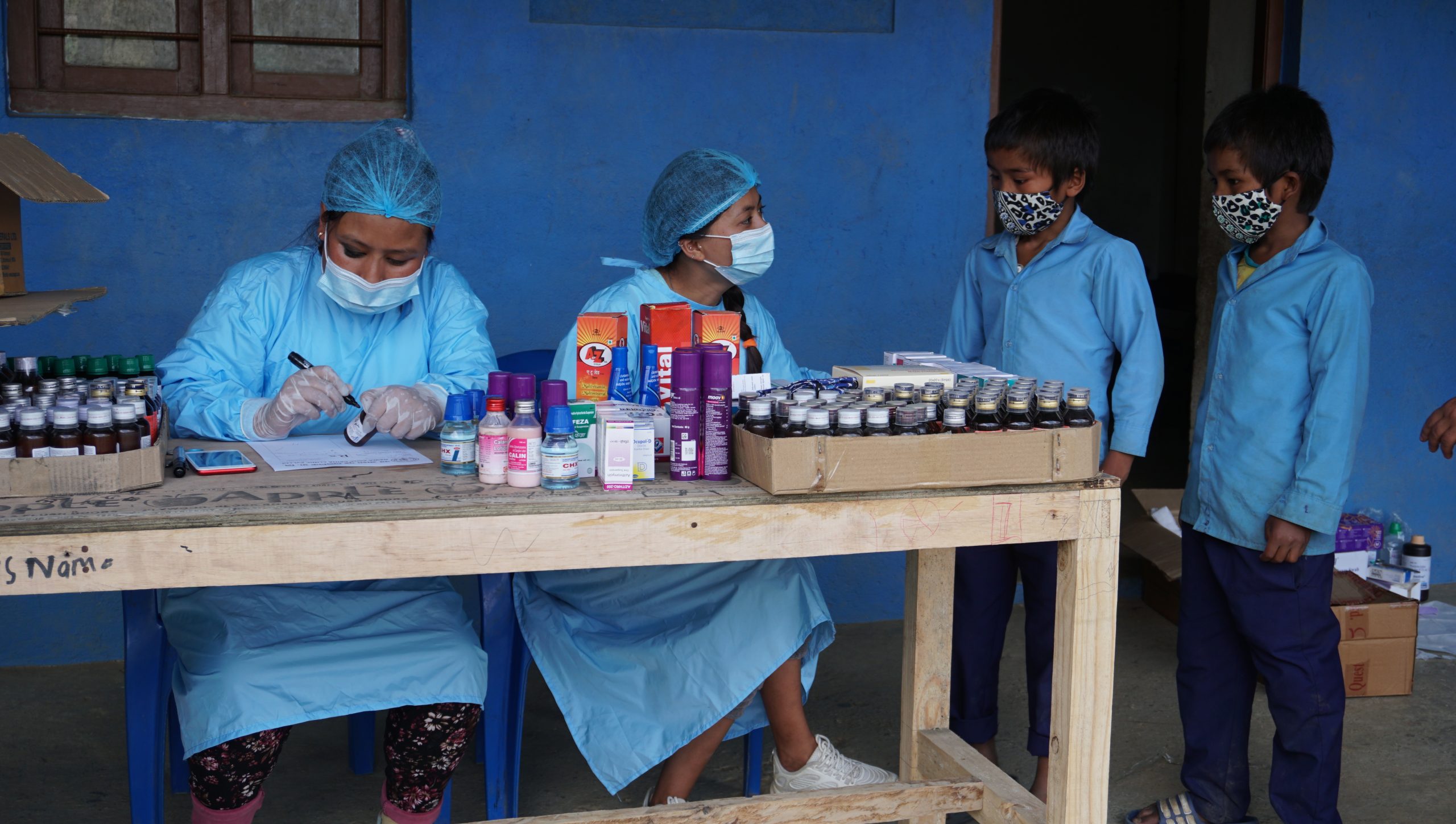 Asking them about their medical condition
Carrying her newborn in its basket on her head