With the new month, the warm weather started to arrive in March. Classes continued as per usual with the day scholars and kids living in NAG back in their classes. Safety measures are still being taken as the vaccine has not been available to us yet. Teachers will hopefully be getting their vaccine soon in order to ensure their safety against the Covid 19 virus. In other news the graduates of grade 10 and 12 finally got to celebrate their achievement with a special event organised by the upcoming grade 10 and 12. The celebration took place with wonderful performances and special food as well as a small gift for each graduate and their teachers. It was a special moment to finally be able to celebrate after a year of being in lockdown. The festival of colour "Holi" also brought some laughs as we celebrated it with eco friendly colour instead of the normal tika powder which pollutes the water. The festival was also celebrated with special food and a t-shirt painting competition as well as a disco for everyone. It was a great time to let loose and have some fun within NAG while still staying safe from the outside. Despite the difficult circumstances, we take our chance to celebrate the victories and the festivals while the hope of the vaccine remains just within our reach.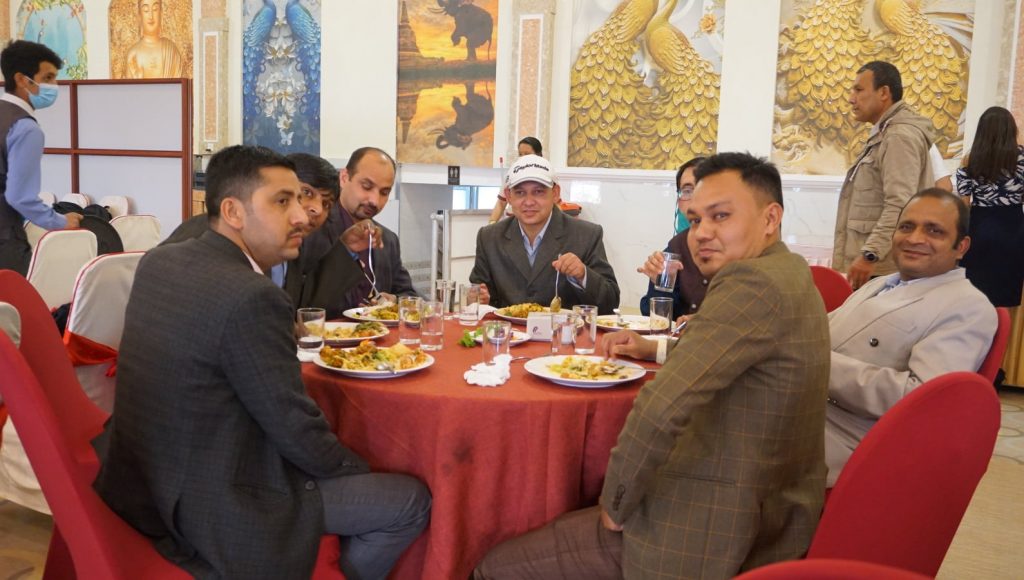 Teachers enjyoing a special meal in a restaurant

Dance performance

Class 10 and 12 – look at their happy faces!

Preparations for the Holi celebration

Festival of colours in full swing

Look how cool the eco friendly colours look!