Since 2014, NAG has been running the mobile health Clinic. It is registered as the NAWA ASHA GRIHA CLINIC with the Nepali health ministry. With a small team of one doctor (Dr. Raju Khatiwada), one head nurse (Sang Dolma Lama) and three junior nurses, the small NAG Clinic situated within NAG provides medical help to all of its students as well as the community. With our 4-wheel Jeep, the NAG clinic team visits remote villages in Nuwakot and Sindhupalchowk. There, it provides basic medical help and teaches the locals about hygiene and family planning. After the earthquake in 2015, the nurses and doctor went out to help where they could. During the Covid-19 pandemic the clinic has not only taken care of all the children in the home but has also been supporting the local isolation centers with medicine, safety equipment, food and oxygen. Due to the very difficult situation in Nepal at this very moment, we are running a small ambulance service for the isolation wards in Tokha and other places.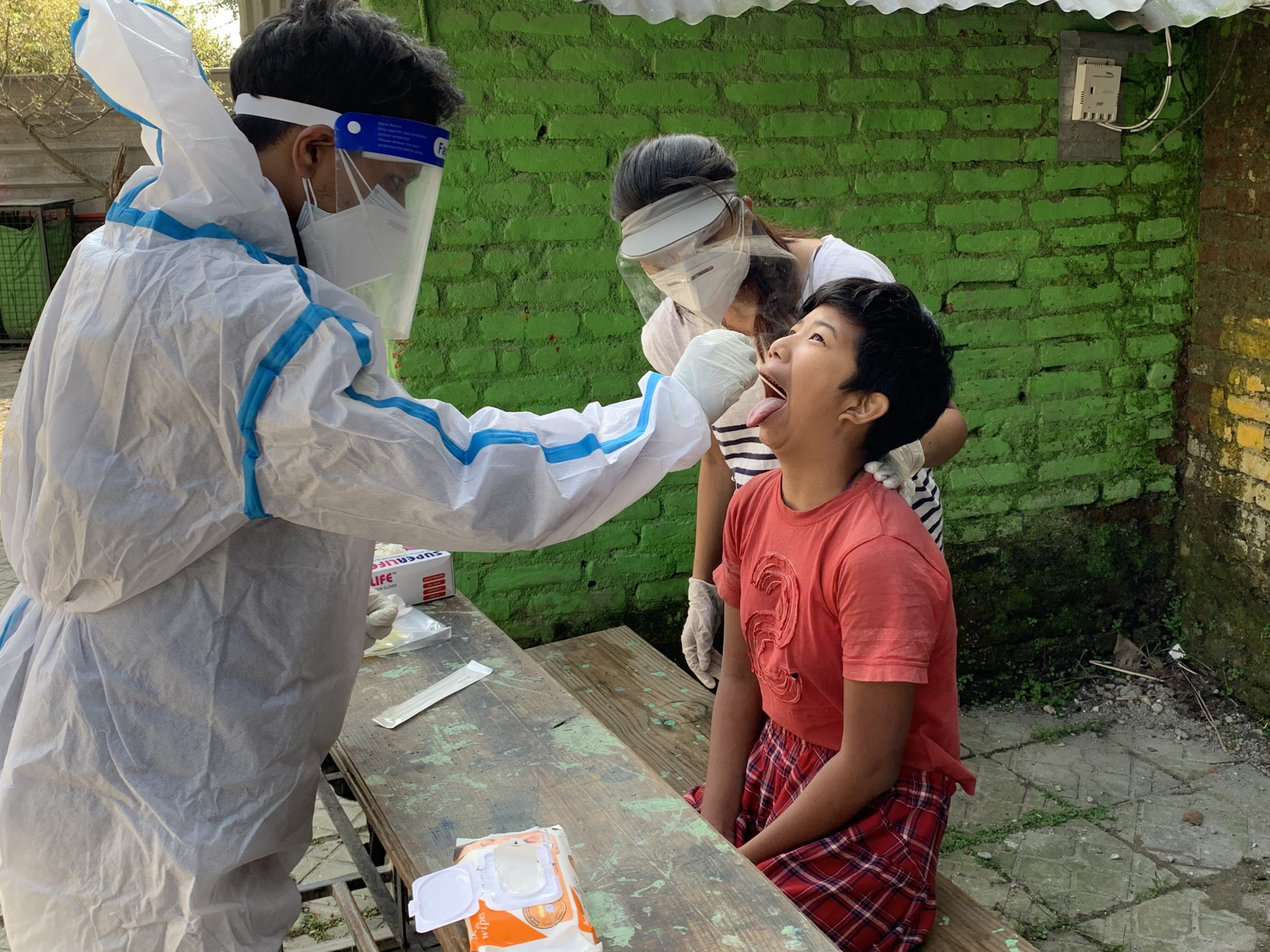 Due to the new Covid-19 outbreak in Nepal, NAG organized tests for the children and staff.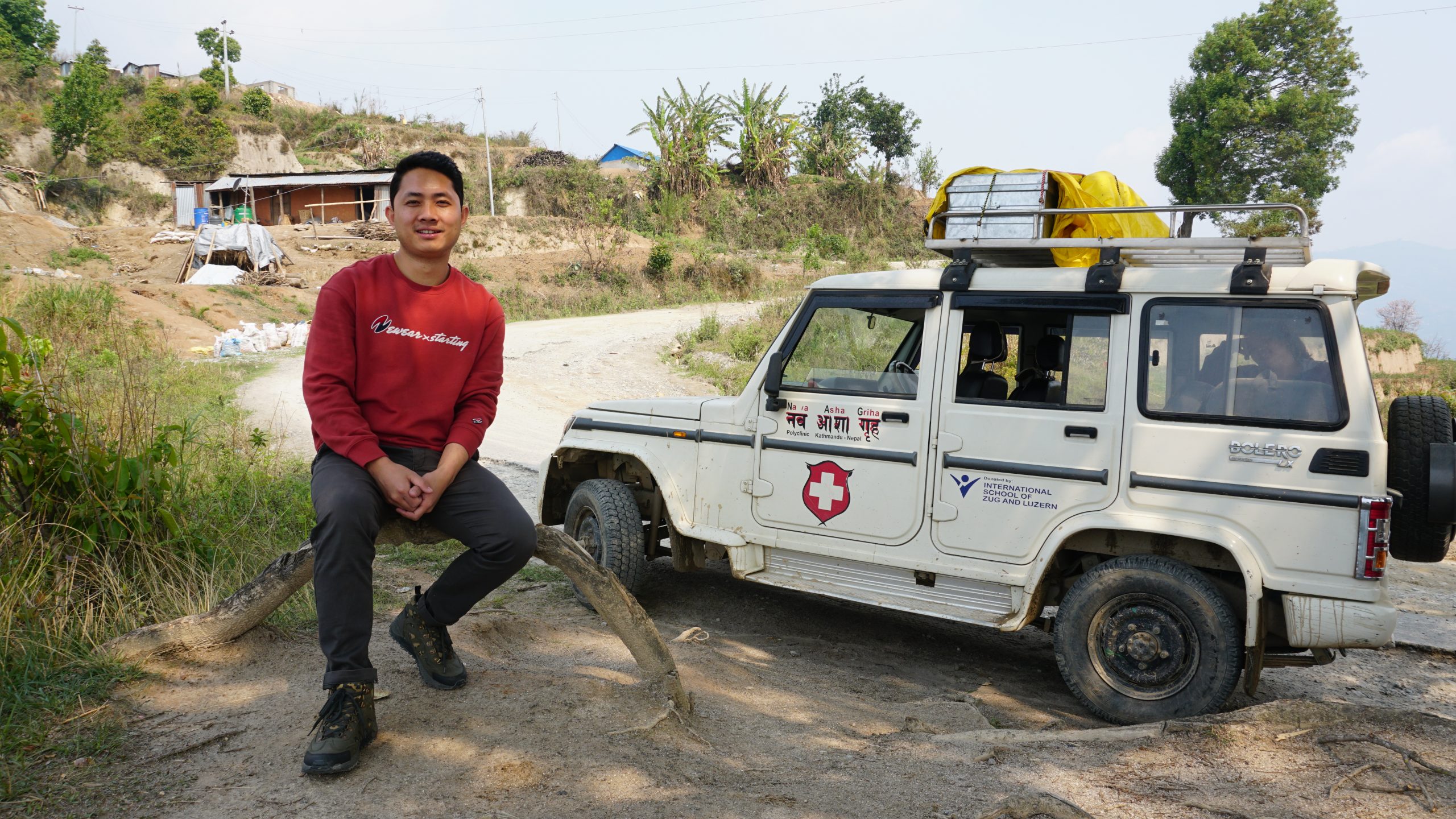 Dr. Raju Khatiwada in front of the clinic's jeep.
Ambulance transport by NAG. The ambulance driver, Suman, is wearing a protective suit.
The distribution of all the supplies is planned by Gyanendra Sir (school's principal), Sang Dolma (NAG clinic's head nurse), Nicole Thakuri and Raju Khatiwada (NAG clinic's doctor).
Box filled with emergency supplies is ready to go!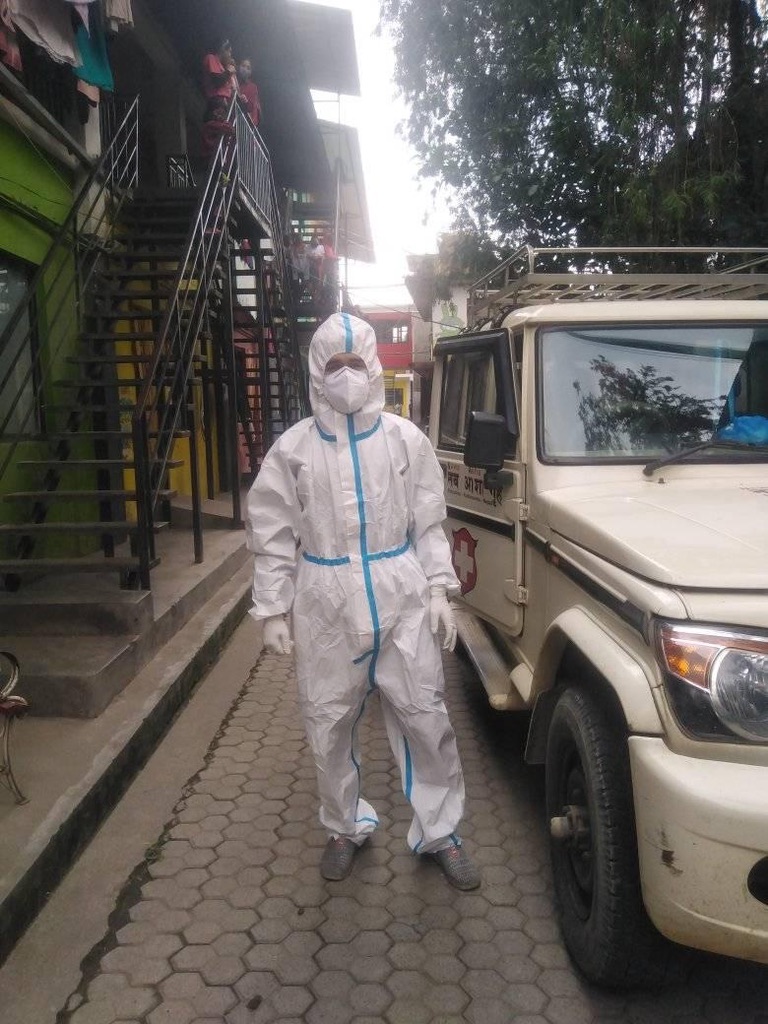 Suman waiting for his next transport drive to an isolation ward.
The pick-up is being loaded with oxygen filled cylinders to be transported to the isolation units or desperate individuals.
Life saving oxygen. A rare commodity.
Rahel Bücheler
Since 2014, NAG has been running the mobile health Clinic. It is registered as the NAWA ASHA GRIHA CLINIC with the Nepali [...]
Rahel Bücheler
With the new month, the warm weather started to arrive in March. Classes continued as per usual with the day scholars and hostellers [...]
Rahel Bücheler
As the new month started, our regular routine went on as per usual. Classes have been going well and, as the day scholars [...]
Rahel Bücheler
We celebrated the coming of the New Year with movies till midnight and a special meal for all the NAGers. After the long [...]
Rahel Bücheler
After the Dashain festivals ended, Tihar, the festival of lights approached. We celebrated in different ways this year due to the global pandemic, [...]
Rahel Bücheler
As the virus started to spread again, we took extra precautions, starting with official PCR tests for everyone before they went home to [...]
Rahel Bücheler
With the continuous spread of Covid-19 in Kathmandu, the need for blood donation has grown. So, to start off this month and to [...]
Rahel Bücheler
Nepal went back into lockdown and we've spent another month in lockdown. We started it, however, with an art exhibition organised by Anjali [...]
Rahel Bücheler
It has been 27 years since Nicole Thakuri-Wick founded NAG on September 1, 1993. Much has changed since then and much has grown [...]
Rahel Bücheler
Although the lockdown in Nepal has ceased, we, at NAG, are continuing to stay safe from the pandemic by staying quarantined inside. Online [...]
Rahel Bücheler
Although the lockdown in Nepal has ceased, we, at NAG, are continuing to stay safe from the pandemic by staying quarantined inside. Online [...]
Rahel Bücheler
As the COVID-19 case numbers are on the rise here in Nepal, NAG has continued the lockdown in order to contain the safety [...]
Rahel Bücheler
As the numbers of cases in Nepal continue to escalate, everyone at NAG has been taking extra measures to ensure the safety of [...]
Rahel Bücheler
Usually you find articles about the everyday life in NAG here on this homepage. But, in times of lockdowns and insecure situations, NAG [...]
Rahel Bücheler
Dear NAG-friends, we are happy you are finding your way to our homepage even in difficult times. We try to reflect everyday life [...]