International World Environment Day took place on June 5, 2023, which was actively celebrated in NAG. We celebrated this day with all our students by carrying out a range of learning activities around the themes of environment, earth and nature. On this day, grades 8 to 10 took part in a large waste collection event, followed by a waste audit, discussions and a presentation.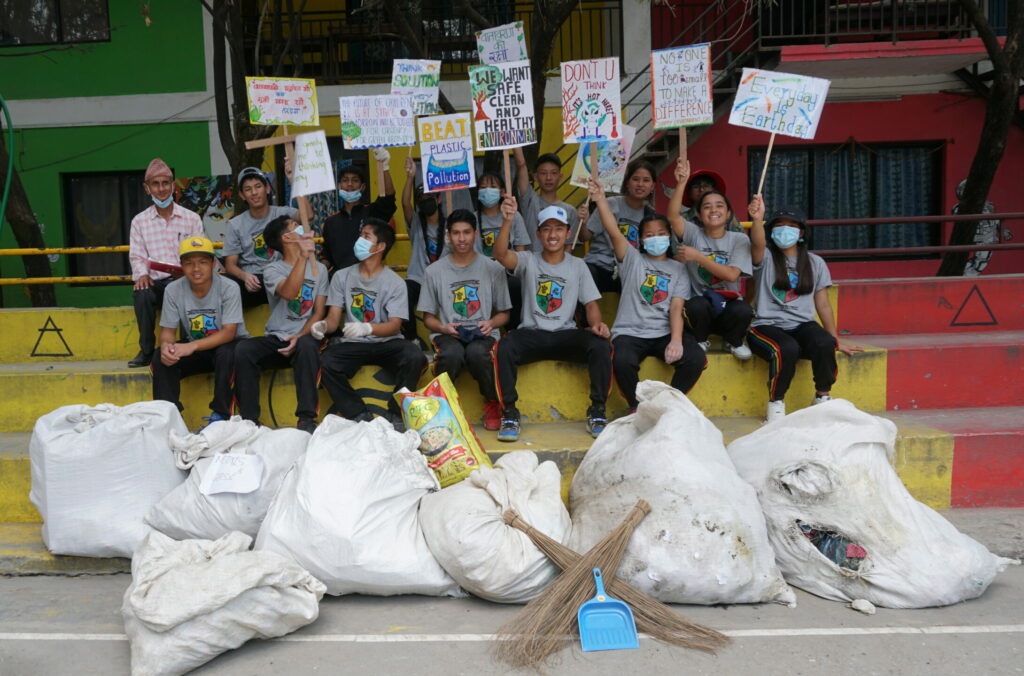 All students from "Nursery" through 10 also spent part of the day creating a beautiful, fantastic, amazing class garden. The creation of the class garden is part of a NAG internal "eco challenge". The classes were allowed to design the gardens at a location of their choice within NAG. The classes collected money to buy plants and pots and, together with Jessica Winsor, two representatives from each class visited the local nursery to buy what they needed. On World Environment Day, the classes planted their gardens and then they had to look after the garden until September 1st, because that was the day Ann-Miss and Jessica assessed the gardens. A few days after September 1st, the winners were announced.
Three classes were selected based on the criteria of creativity, plant diversity and care. The classes were divided according to age groups. One winner was chosen from nursery – 1st class, one from the 2nd-5th class and one from the group 6th-10th class.
The winners were LKG (Lower Kindergarten), Class 5 and Class 6. They each received a decorative pot and a plant as well as a special excursion. The LKG got to "hike" for a day to Bhutkel, a park in Tokha, and Class 5 and Class 6 (on separate trips) went on a beautiful hike through Shivapuri National Park.
Below you can see some very impressive pictures of waste collection and separation, garden design, mandala laying on Environment Day and the well-deserved winners' trips. Have fun with the great pictures! It is once again shown very clearly what is being achieved at NAG. A huge thank you to the local team for implementing and running the environmental day and the challenge!